Shiba Inu token supply continuously moves toward the burning pot to give a better result to its holders. 
Shiba Inu token is a popular meme coin of crypto space. Right now Shiba Inu token is standing at 15th rank by 24 hours trading volume. However, the main origin concept of this token is nothing but now the project team is working on new works to make Shiba inu more popular in terms of adoption just like flagship crypto projects.
On 13 March, a Twitter account @shibburn, inclined to report about the burning of Shiba Inu token, informed the ShibaArmy that a total of 103,898,038 tokens has been burned in the last 7 days.
12.2 million Shiba burned in just 24 hours 
The same source also reported that a total of 12.2 million Shiba in token supply has been burned within the last 24 hours, which was a significant amount of burn in the Shiba Inu token numbers.
These things are showing that supporters of this token are rapidly burning tokens to reduce the supply rapidly so that Shiba Inu can easily touch the level of flagship crypto assets' comparable supply numbers.
At the time of writing this article, the price of the Shiba Inu token is $0.00002231 and it is down by 0.83% over the last 24 hours.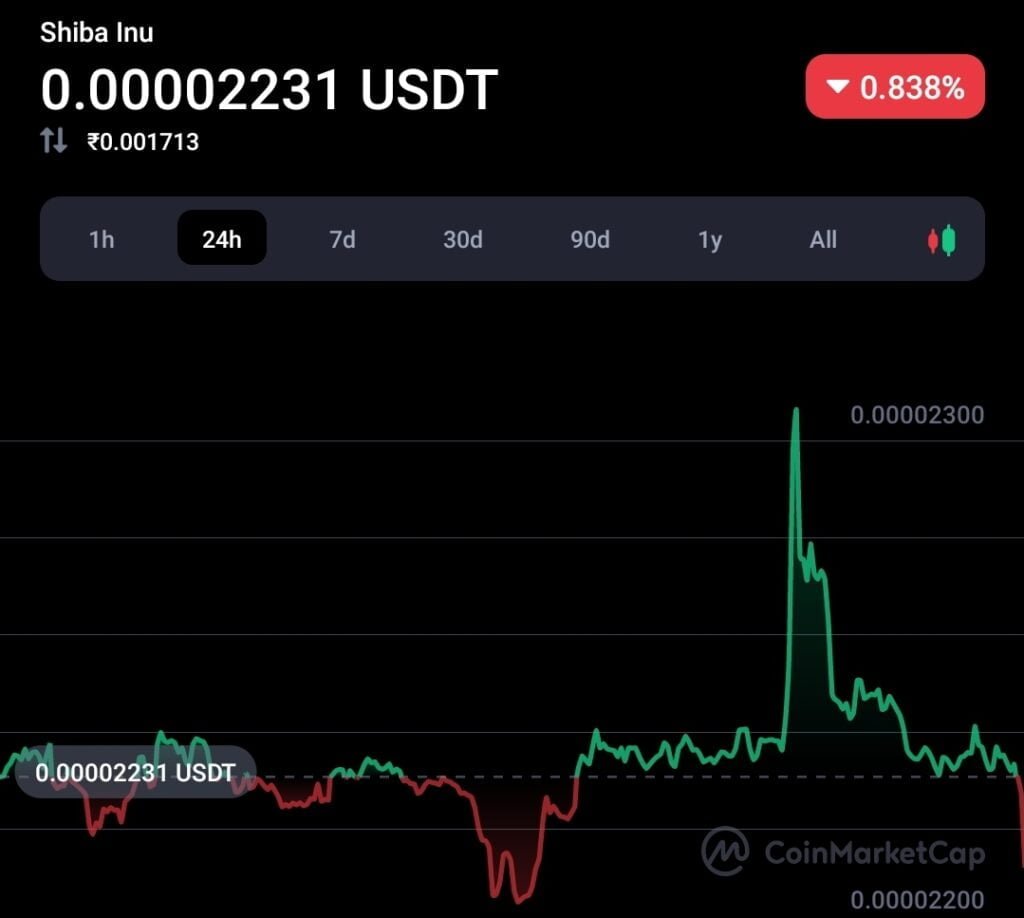 If we look at the Shiba Inu token price over the last 90 days then it is down by more than 35%+ and this is showing that all the efforts of the project team of Shiba Inu are not influential, even though they are doing their best. 
Recently a Shiba Inu community member had a meeting with Turkey's minister to bring adoption of this meme coin in the country. Besides this popularity-based strategy, the team is currently working on the separate blockchain Network Sibarium & also the virtual land concept of Metaverse, dubbed as Shiberse.
Read also: FTX exchange CEO says Russia never tries to move money through crypto