Dan Gambardella explained why he covers the Cardano project on his YouTube channel.
On 18 August, Dan Gambardella, host of the popular YouTube channel "Crypto Capital Venture", took to Twitter to explain why he keeps talking about the Cardano project.
Dan said that Cardano (ADA) is his favorite crypto project and it is a big reason for him to talk about the Cardano project on a usual basis. Perhaps, the YouTuber suggested to his followers to not take his opinion as financial advice.
Earlier this, on 16 August, Dan asked the Cardano community through a vote proposal to know their interest in the Cardano project from the point of view of a trader or on a fundamental basis.
53% of voters voted in favor of Cardano fundamental, in a Twitter poll, which shows that the majority of the people love Cardano as innovation, not a crypto asset.
Recently crypto analytic platform Santiment reported its close analysis of Cardano.
According to Santiment, Cardano is standing in a better position in the crypto industry because over the last week, ADA buyers are in profit, and also the ratio of buyers vs sellers is toward the upside.
Cardano partners NMKR 
Recently Cardano developer team IOHK announced its collaboration with NMKR.
The collaboration of NMKR will help the Cardano Blockchain ecosystem protocols to mint NFTs & pay in crypto & fiat for NFT's digital assets.
At the time of writing this article, the price of the ADA coin is $0.538 and this price is down by 6.5% over the last 24 hours trade price.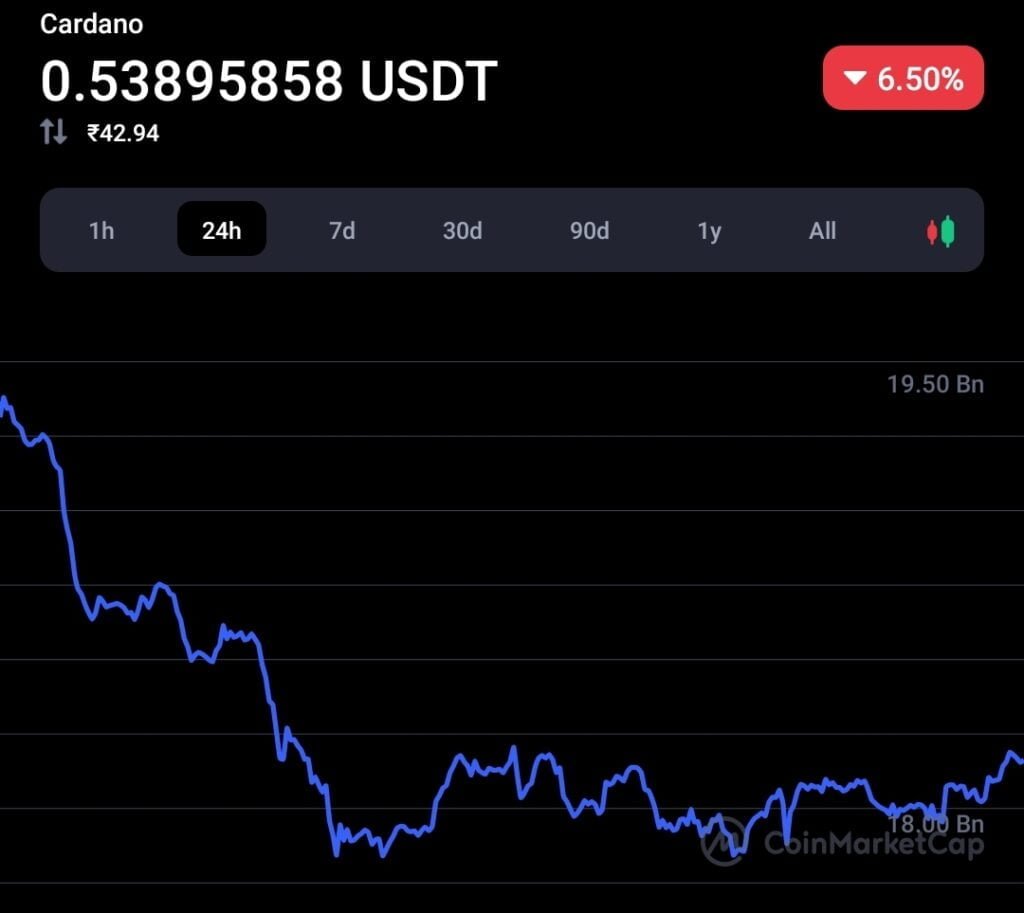 Read also: Cardano devs team collabs with NFT infrastructure provider NMKR