The original meme coin Doge failed to grab recovery over Shiba in the token. 
MemeCoin concept originated after the popularity of Dogecoin. Those coins, which are known in the crypto industry with hype but don't have any actual real use case are Known as meme coin. Dogecoin is the first meme coin in this crypto Industry and it grabbed huge traction in the crypto Industry because of Tesla CEO Elon Musk's support. Shiba Inu token is a token, which was launched on the Ethereum network after the popularity of Dogecoin.
From May to June, the crypto market saw a huge outflow of funds but in mid of July the whole situation changed and the majority of the crypto assets started to recover.
Dogecoin recovered by around 4.47% in the last 30 days of the time interval. At the time of writing this article, the price of Dogecoin is $0.069.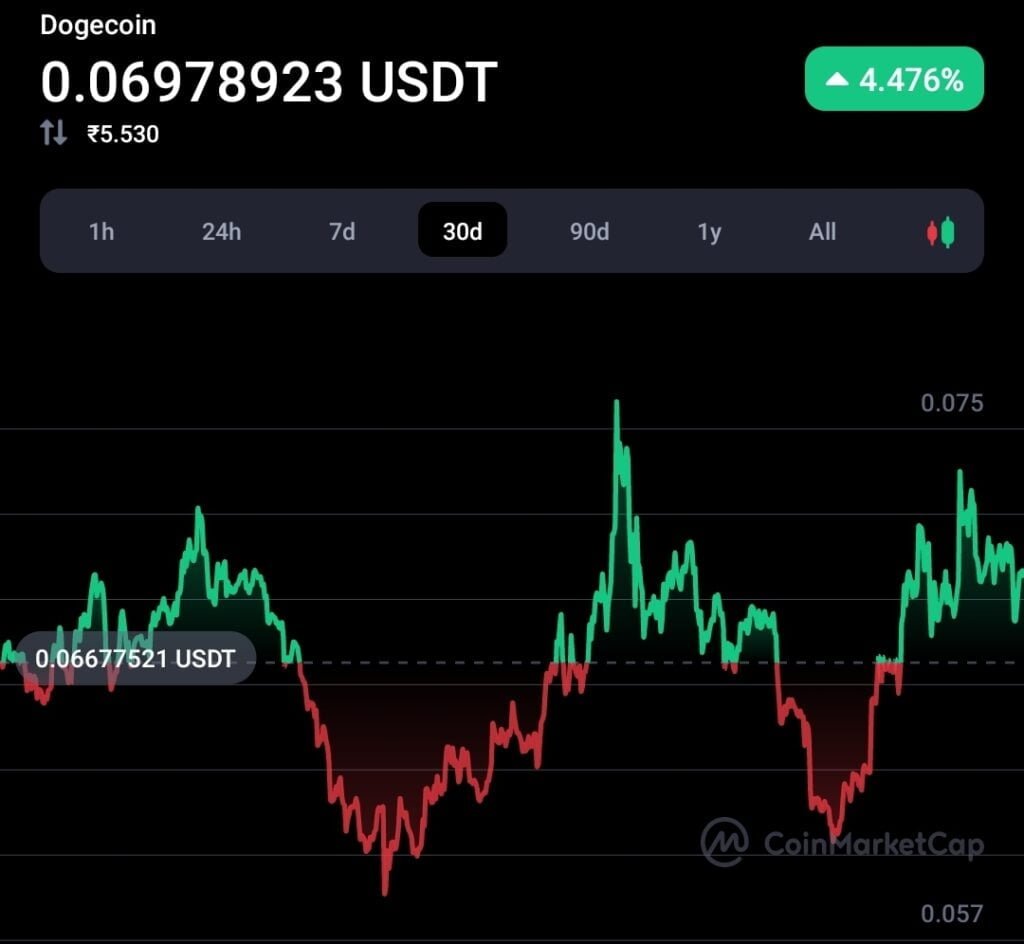 On the other hand, in the same time frame, the Shiba Inu token secured recovery by around 23.5%, which is 20% higher than the Dogecoin recovery.
This situation is a clear indication that Dogecoin's interest is degrading with time. But it is a very strange situation for Dogecoin & Shiba Inu because on one side Doge is a real coin, which operates on its own blockchain network, while Shiba is a token that is relying on the Ethereum network.
Dogecoin interest degrade reason
The main reason behind the degradation of Dogecoin is the lack of development work. Dogecoin grabbed traction in the crypto industry because of the shoutout of Elon Musk but crypto assets don't work on behalf of shoutout and promotion.
The Dogecoin developer team is doing nothing. However, they are working on some internet-less technology to bring Doge transaction & trade without internet access but not enough details are available about it.
On the other hand, the Shiba Inu project team is continuously working on different projects to increase the use case of the Shiba Inu token. In particular, they are working on a new stablecoin, Metaverse project Shiberse, and a new blockchain network Shibarium.
Read also: Ethereum classic getting better traction ahead of Ethereum' "The Merge" progress