Finally, developers launched Shiba in the token burn portal to increase the rate of Shiba Inu token burn speed.
Shiba Inu token is a popular meme token, which is popularly known as a Dogecoin rival. Shiba Inu token stands at 15th rank by 24 hours trade volume, which is itself a big milestone for this coin with meme coin nature, thanks to the shoutout of Elon Musk.
Recently the developer's team behind the Shiba Inu token launched the "Shiba Inu token burn portal" to reduce the supply more easily under full supporters of Shiba Inu token holders.
So basically it is the simplest method for the normal users to blindly support the Shiba Inu token burn initiative to increase the price of each Shiba in token.
All the Shiba Inu token holders, who will burn their Shiba Inu token through this portal will get a reward in the RYOSHI token.
Burn portal Statement Read:
"This portal has been built to reward $SHIB burners, with a passive income acknowledgment, in the form of $RYOSHI Rewards. Meaning that 0.49% of all RYOSHI transactions will be distributed to owners of burnt SHIB." A statement on the burn portal read."
This burn portal is a trial phase for the ShibaSwap 2.0, a layer-2 solution project, which aimed to reduce the supply of Shiba Inu tokens at a faster rate.
410 trillion Shiba inu tokens have been burned so far and in the future, the Shiba Inu community and other Shiba Inu token lovers will continuously work to reduce the supply by 80%.
At the time of writing this article, the price of the Shiba Inu token is $0.000024. At this price, the Shiba Inu token is 7.51% high over the last 24 hours.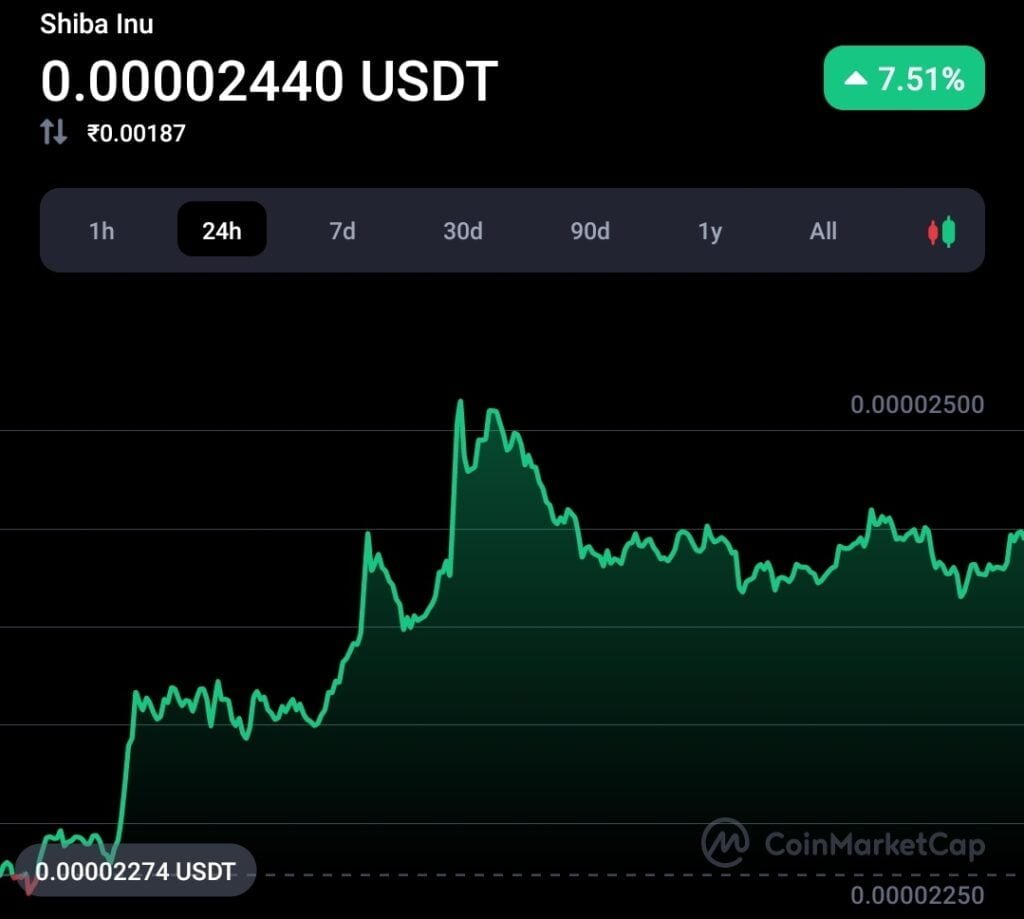 If we compare the current price of Shiba Inu to the all-time high price, then we will find that it is around 70% low.
Read also: Despite the controversy, Floki in resumes advertisement