A new study noted that developers are continuously launching new coins despite the downturn volatility in the crypto industry.
Since December 2021, the situation for the majority of the crypto assets was not much better, and also in the present time situation is very bad. Even Bitcoin, which is a top-ranked crypto asset, is down by around 71% from its all-time high.
The current price of Bitcoin is $19,148 and this is down by around 8.14% over the last 7 days' trade price.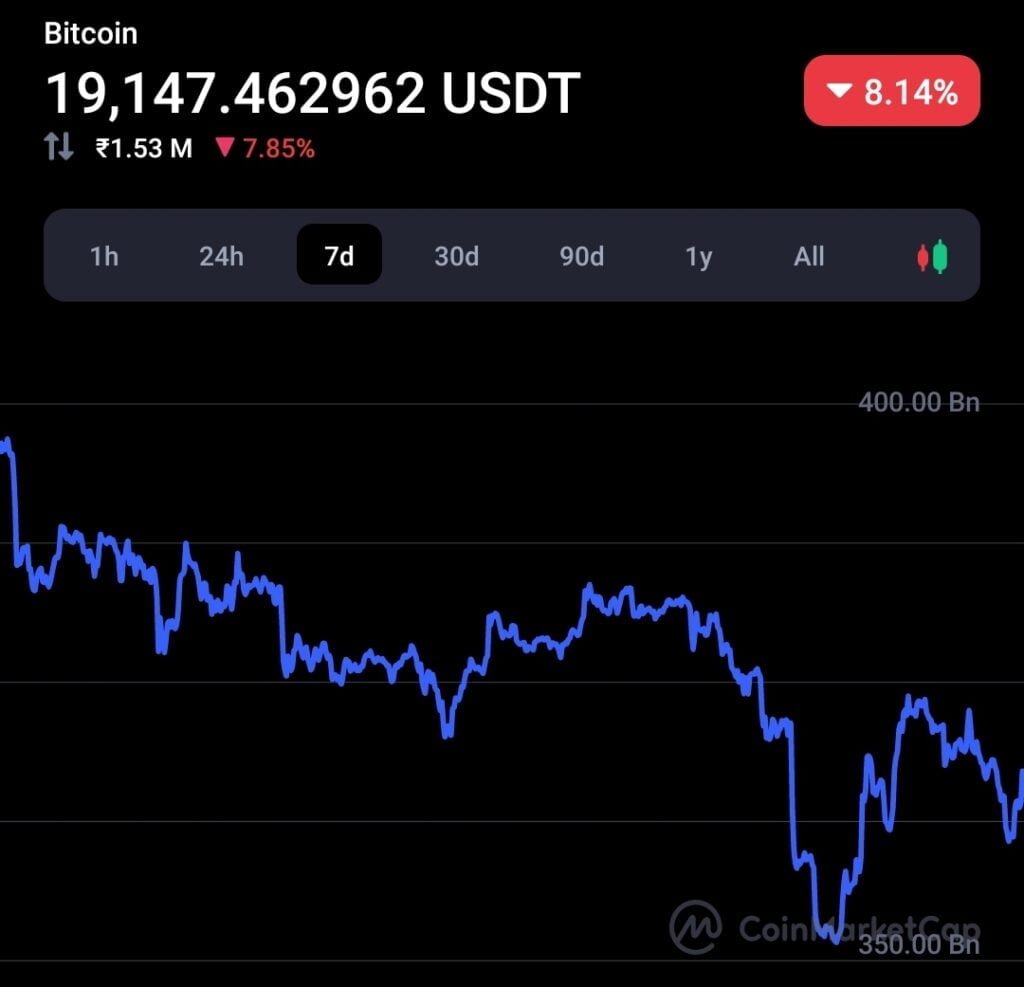 According to the data information on Cointracking website Coinmarketcap, in the last 3 months of the time frame, a total of 1,084 new coins were launched by the crypto projects teams. And this number is a 5.44% increment in the total numbers of crypto assets between 20 July to 20 September.
Interestingly, in the same time frame, 18 crypto exchanges have decreased, which means these 18 crypto exchanges failed to sustain in the industry during the high market volatility.
Terra collapse and outage of crypto companies 
In May of this year, the Terra blockchain ecosystem collapsed badly during the high volatility situation. As we know very well that Terra's native Tokens Luna & stablecoin UST were in the top 5 crypto assets of the industry.
Due to the better ranking of Terra's native tokens, many crypto companies were dependent on the Terra project directly & indirectly.
Further collapse of the Terra ecosystem created a very big hurdle for all those interlinked crypto companies to sustain operations.
Terra collapse also resulted in a negative impact on many other stablecoins, because people lost faith.
Read also: Microstrategy purchases 301 Bitcoins