2020 is here 🙂
You should start this new year with new enthusiasm and investing strategies. A good investment strategy will change your upcoming years and give you a good retirement plan.
Most of us think that we should invest in Bitcoin earlier and will be retired by now, but this is not the time to regret it. This new year will come with new opportunities, we just have to be brave to grab these opportunities.
What is the next Bitcoin? What is the next Ethereum?
This is the most often question people ask. The short answer to this question is there is no next Bitcoin or Ethereum. Bitcoin is called as the asset of the decade and follows the steps of bitcoin. It is very easy to now see how much someone made of he/she invested in Bitcoin in its early days. At that time no one knows that Bitcoin will touch $20000 someday yet it did it. As per my experience, there is no one who bought Bitcoin at $0.01 and able to holds it till $20,000. Bitcoin returns more than 9,00,000% on investment.
The main question is here how can you find the next big opportunity like Bitcoin and Ethereum? You are amazed to know that in the spic bull rin of 2017, Bitcoin was not the one that gives the maximum return on profit. There are few low and mid-caps altcoins that give more than 100x return in the bull run of 2017. In this post, we will cover the few big projects that will outperform Bitcoin and other major cryptocurrencies in 2020.
Bitcoinik team has taken many factors to determine the best altcoins that may see a price boom in 2020. This post is for education purpose and the Bitcoinik team is not responsible for any profit or loss you made. We have considered the following things to select the altcoins for 2020: Liquidity, Usecases and Acceptance, market capitalization, team performance, and community.
Use cases and Acceptance
Before investing in any altcoin it is important to know all the use cases of the cryptocurrency. Always keep track of where you can spend your coins. Some cryptocurrencies are built for different purposes than the payment method, so that means a cryptocurrency is still worth it if it is not accepted by major stores and websites. Bitcoin and some of the other major cryptocurrencies are widely accepted while some are not.
Liquidity and Market Capitalization
This is one of the core factors before selecting any altcoin to invest. The liquidity of a market is the total number of buy and sell. The higher the liquidity the easier to buy and sell with a very less price difference. High trading volume also means that more people are interested in the cryptocurrency. Investors should also check the number of cryptocurrency exchanges the token/coin is listed. The more the number of listed exchanges the more possibility for it to get high trading volume and interest from investors.
Market capitalization is equal to price multiplied by the circulating supply. Big market cap coins are hard to manipulate (pump and dump) and reduce the risks, whereas low market caps coins are highly volatile and a person or group can manipulate the price very easily.
Team and Community
Investors should check the team of the project they are going to buy. The investors can join the social channels and see how helpful and active are the admins. You can ask as many questions about the project as you can and see are the admins able to give clarification. Investors should also check the background and achievements of the team members.
The community of a cryptocurrency is very important for its bright future. If a cryptocurrency has a big community that means people invest in this cryptocurrency and there are more mouths for promotion. The community can influence new investors to invest in the cryptocurrency and that will increase the price.
In this post, we will cover three types of altcoins: Big market cap coins, Medium market cap coins, and low market cap coins.
Big Market Cap Altcoins to Invest in 2020
As we have discussed above the market capitalization of an altcoin is very important. Investors must have a big market cap altcoins in their portfolio. Big market cap altcoin provides stability and more promising than other altcoins. We have selected some big market cap altcoins and most of you aware of these coins. Big market cap altcoins will not give 100x returns but also have the minimum investment risk. Let's explore the big market cap coins that will give good returns in the long run.
Ethereum (ETH)
The Ethereum project was introduced in 2013 by Vitalik Buterin. Ethereum comes with smart contracts and dapps can be built over the ETH blockchain that will bring a new revolution in the crypto industry. Ethereum is known as the Blockchain 2.0. The team behind Ethereum is very active and has well qualified and professional developers. The team and devs are always working to make the ETH network more strong and scalable.
Ethereum coin is currently working on Proof-of-Work (PoW) but in 2020 the network is swapped to Proof-of-Stake (PoS) which is more scalable and energy-efficient. The ETH 2.0 is the major upgrade of the Ethereum network in 2020. Ethereum is widely known and accepted by many websites. Ethereum coin has almost the same reputation in the crypto world as of Bitcoin. Bitcoin is known as the king and father of the cryptocurrency whereas Ethereum is known as the father of smart contracts.
Pros
ETH 2.0 will launch in 2020
Maximum number of developer and contributors (except Bitcoin)
Number 1 Dapp platform
Available on almost all exchanges
Strong Community
Cons
Eth Killer altcoins that have fast and scalable
Difficulty Bomb
Unlimited Supply
Where to Buy and Store Ethereum (ETH)?
Ethereum is available on almost all major cryptocurrency exchanges. You can check here the best cryptocurrency exchanges for trading with their fees and security levels. Ethereum is also available on Peer-to-Peer Bitcoin exchanges.
Investors can store Ethereum in hardware wallets like Ledger, Trezor or KeepKey. Users can also store Ethereum into Myetherwallet. The list of trusted ETH wallets is found on their official website here.
Ripple (XRP)
XRP is the third-largest cryptocurrency by the total market cap. XRP is the native token of the Ripple foundation. XRP is used by many big banks for cross border payments. XRP is the first choice for blockchain for banking and financial problems. XRP remains in the hot list of investors for 2020.
XRP makes the cross border payments fast, secure and easy. The XRpaid technology can instantly convert your one fiat currency to another so that users get the best rates. Let take an example you are in Japan and send YEN to your family or friend based in the USA, then the XRapid can instantly convert the YEN to USD without any additional fees. Ripple has also partnered with Moneygram to provide their services in other countries.
XRP is one of the best picks for 2020. Every investor should have XRP in their portfolio. XRP still has a lot of potential for growth and the team is working for new partnerships and adoption of the currency.
Pros
Fast and Secure
Used by many Banks for cross border payments
Strong community
Available on almost all Big exchanges
Hardware Wallet Support
Huge Community
Cons
Team Holds more than 50% of the Supply
Ripple foundation can also work without XRP tokens
Ripple unlocks XRP tokens every month
100 Billion Total Supply
Where to Buy and Store XRP?
XRP follow Ethereum and Bitcoin. XRP is available on almost all the major cryptocurrency exchanges. Peer-to-Peer exchanges do not show any interest in XRP and you will not find XRP on p2p exchanges.
Users can store XRP coins on their hardware wallets. All hardware wallet support XRP coin. Users can also use the exchanges to store the XRP coin and Edge Wallet.
Binance Coin (BNB)
Binance is the leading cryptocurrency exchange launched back in early 2017. In just a year the Binance exchange becomes the first choice of cryptocurrency traders. The cryptocurrency exchange headquarters are based in Malta ( the home of any blockchain-based companies).
Binance raised around $15 million in Binance coin (BNB) Initial Coin Offering (ICO). Users start trading on the cryptocurrency exchange, the price of the Binance native token BNB starts increasing.
Binance Coin now has its own blockchain and some tokens are built over it. Binance has also launched the Binance DEx (Decentralized Exchange) on the Binance Coin blockchain.
Binance Coin was launched at $0.1 for trading and is now trading at $13.71 (at the time of writing). BNB has given unbelievable returns in its first two years and there is a lot to come yet. BNB is a must coin for your portfolio. Binance exchange CEO Changpeng Zhao (CZ) keeps announcing new features for the exchange and BNB coin.
Pros
Number 1 exchange Native Token
Decentralized exchange on Binance Chain
Special Bonus and Offer for BNB holders
Burn Coins Quarterly
Limited Supply
Cons
Price Maybe manipulated by exchange
Not Available on many exchanges
Where to Buy and Store Binance Coin (BNB)?
First, you need to buy Bitcoin using P2P exchanges or with your debit/credit card. Then transfer your Bitcoin on Binance or other cryptocurrency exchange that supports BNB coin to exchange your BTC with BNB coin. We recommend you to buy BNB coin from Binance exchange only.
Users can store BNB on Ledger and Trezor hardware wallets. Users can also use the Binance exchange to store their BNB coins.
Stellar (XLM)
XLM coin was created from the fork of the XRP coin in 2014. XLM coins remove the limitations of XRP and ads new features. Later on, the XLM coin is established and run by the non-profit foundation Stellar Lumens. Stellar is used in many blockchain-based financial businesses.
The Stellar team is very active on Github. The XLM coin is ranked in 7th place according to the most code updates and comments on Github by CoinCodecap.
The stellar coin is extremely fast and has improved transaction algorithms. The average confirmation time for the XLM coin is 1 sec to 3 sec. The XLM blockchain can handle thousands of transactions per second which is much higher than Bitcoin (6-7 TPS) and Ethereum (15 TPS).
Pros
Used for Micropayments
Extremely fast
More secure
Automatic Currency exchange feature
Cons
The team holds a lot of Supply
Questions arise when it comes to decentralization
Where to Buy and Store Stellar Lumens (XLM)?
XLM coin is available on hundreds of cryptocurrency exchanges including the top exchanges Binance, Coinbase Pro, Bittrex, Poloniex, etc. The liquidity for XLM coin is very good and you can easily buy large and small quantities of XLM on exchanges.
You all aware of the risks of storing your assets on centralized exchanges. XLM coin is supported by the Ledger, Trezor and other hardware wallets. You can also use the downloadable wallets like Keybase and Solar wallet. XLM coin is also supported by the Blockchain wallet and Coinbase wallet. You can see the list of XLM coin wallets on their official website.
Monero (XMR)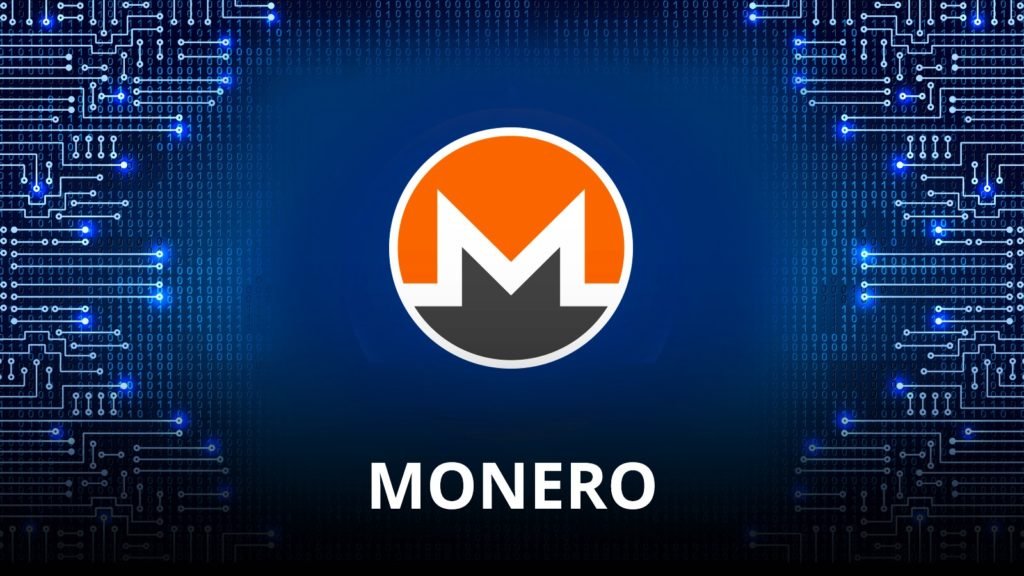 Monero (XMR) coin is a privacy altcoin also known as anonymous Bitcoin. You are thinking that Bitcoin is already anonymous then why we need XMR coin? This is a big misunderstanding in the crypto community that Bitcoin is fully anonymous rather than Bitcoin is pseudo-anonymous. When you share a bitcoin address with anyone the person can see all your transactions on the bitcoin public blockchain and that will be very dangerous when you are holding a big amount or doing a transaction on the dark web markets.
The black market created a solution for this. They built software and algorithms that mix your coins (transactions) with others on the blockchain and makes it very difficult to trace. But software is not secure and can be hacked.
Monero (XMR) has this mixing solution built-in. That makes Monero (XMR) suitable for any purchase on the black market and the adoption gives XMR boosts. The Monero team has not holds any coin for themselves and works on donations. Monero was introduced back in 2014 and gets a lot of interest from the people that give privacy priority.
Where to Buy and Store Monero (XMR)?
Monero coin is available on almost all major cryptocurrency exchanges including Binance, Poloniex, Bitfinex, Kraken and there are many more in the list.
You can download the official wallets given on the Monero website. The best wallet is the GUI wallet followed by the CLI wallet. Monero is also supported by Ledger Nano and Trezor hardware wallets. There are also mobile wallets available for Monero that include Cake wallet, My Monero, and Edge wallet.
Medium Market Cap Altcoins to Invest in 2020
Medium market cap altcoins are more volatile than big market cap altcoins. The volatility factor gives traders more opportunities to make a profit in short term trading. Investors who are looking for long term investments that give them good profits will choose a few mid-cap altcoins in their portfolio.
Cosmos (ATOM)
Cosmos is an ecosystem of multiple blockchains in which they can communicate with each other and solve the problems of scalability. Earlier different blockchains can't connect and communicate with each other, they can't share the resources. Cosmos connects the blockchains and solves the problem of scalability and low transactions per second (TPS).
Cosmos calls itself the blockchain 3.0 that is more secure, scalable and fast than Bitcoin, Ethereum and other blockchains 2.0 altcoins.
Where to Buy and Store Cosmos (ATOM)?
Cosmos (ATOM) is available on Binance, Huobi Global, OKEx, Bitfinex and a couple of other cryptocurrency exchanges. Investors need to first buy Bitcoin and transfer to any of the exchange that supports ATOM coin trading. Then you can exchange the Bitcoin for ATOM coin at the rate provided by the exchange.
Cosmos coin is supported by the Ledger Nano hardware wallet. Users can also use the Atomic wallet, Cobo and Trust wallet to store their ATOM coins. You can find the full list of trusted ATOM wallets on their official website.
Chainlink (LINK)
Chainlink (LINK) books a slot in our best altcoins to invest in 2020 because of their unique structure. Chainlink is a decentralized oracle service that connects smart contracts with real-world data like (temperature, weather). The real-world data will trigger the smart contracts to performs the specified tasks.
Chainlink trading was started in October 2018 and the price gains more than 1000 percent in July 2019 because of the announcement that Google is working on a project using Chainlink. Connecting the real-world data with blockchain is the demand for upcoming futures and events and Chainlink will pursue a huge role to apply in daily applications.
Where to Buy and Store Chainlink (LINK)?
You can buy the Chainlink altcoin from top cryptocurrency exchange like Binance, Bithumb, OKEx, Coinbase Pro and a couple of more exchanges that support the trading of LINK.
Chainlink (LINK) is an ERC20 token built on Ethereum blockchain. Investors can store LINK token in any wallet that supports ERC20 tokens. Hardware wallets such as Nano Ledger and Trezor support ERC20 token. You can also use MyEtherWallet to store your LINK tokens.
Small Market Cap Altcoin to Invest in 2020
Small market cap altcoins are the most volatile and profitable in the crypto community. Small market cap altcoin can move 50-100 percent in just a few hours and makes you filthy rich. Highly volatility comes with high risk, small market cap altcoin will be unnoticed by the major traders and investors that means they have low trading volume. We have selected some of the best small market cap altcoins that have good use cases and have a good community.
Basic Attention Token (BAT)
Basic Attention Token (BAT) is a real-world use case Brave Browser (even the post is written in the brave browser). The brave browser gets a lot of interest from the crypto community and internet users. According to the brave browser developers, the number of active users exceeded 10.4 Million in 2019. That's is three times more than the active users in 2018.
The aim of BAT is to revolutionize the Online marketing industry. Basic Attention Token (BAT) builds an ecosystem that connects users, publishers, and advertisers directly without any middlemen (third party) and distributes the revenue through BAT token.
The number of publisher and advertiser are continually increasing in 2019. There are more than 3,40,000 publishers are now earning from BAT tokens. As this number rises in the upcoming years, the price of Basic Attention Token (BAT) is likely to see a boom.
Where to Buy and Store Basic Attention Token (BAT)?
As other altcoins in our list, Basic Attention Token (BAT) is also available on major cryptocurrency exchanges including Binance, Bithumb, Bittrex, Kraken and hundreds of more exchanges.
Basic Attention Token (BAT) is an ERC20 token and can be stored in any wallet that supports ERC20 tokens. Ledger Nano and Trezor hardware wallet support ERC20 tokens and BAT token can be stored in a hardware wallet. Users can also use the MyEtherWallet to store the ERC20 tokens.
FTX Token (FTT)
FTX token (FTT) is a new altcoin that was launched in July 2019. FTX Token makes its place in our best altcoin for the 2020 list because of its use case and utility. FTX is a cryptocurrency exchange that provides spot trading and futures contract options. You can also compare the FTT token with Binance Coin (BNB) because both of them are almost the same.
As we have discussed above Binance is the leading cryptocurrency exchange and BNB coin has given more than 9000 percent returns since it's launch. FTX token will be huge in the upcoming time because of their exchange services and increasing user base. FTX token team is burning and repurchasing the tokens every week. That ensures that the FTX token buying demand keeps increasing and the supply is decreasing every week.
FTX exchange is just 6 months old and makes a good reputation in the cryptocurrency market. FTX exchange will be huge in the upcoming years and their native token FTT will also see a surge in price.
Where to Buy and Store FTX Token (FTT)?
FTX Token is very new and is available on only a few cryptocurrency exchanges. You can buy FTX Token from Binance, Huobi, Bitfinex, BitMax and FTX exchange.
FTX token is an ERC20 token and you can store it in any ERC20 compatible wallet or use MyEtherWallet.
Holochain (HOT)
Holochain technology is one step above the blockchain technology. Holochain creates a truely peer-to-peer network that has no scalability issue, it will be as huge as the Internet that makes HOT (the native token of Holochain) one of the best altcoin to invest in 2020.
Holochain creates a chain that is different from the blockchain. The data is not stored in blocks and connected to each other rather than the data is stored on the peer-to-peer systems that also solves the problem of huge blockchain sizes such as Bitcoin (the total blockchain size is more than 250 GB).
Holochain can be the internet of cryptocurrencies and you can do everything that you do on the internet. Holochain can handle all the Facebook, Youtube, Instagram likes and comments without any issue. The altcoin is still just an idea and the actual implementation takes time.
Where to Buy and Store Holochain (HOT)?
You can buy Holochain (HOT) from the leading cryptocurrency exchange Binance, Hotbit, LAToken, and few more exchanges.
Holochain (HOT) is an ERC20 token and can be stored in any ERC20 compatible wallet. We recommend you to store ERC20 tokens in MyEtherWallet or hardware wallet.
Waves
Waves is an open-source blockchain platform and toolkit for Web 3.0 applications. Waves platform allows anyone to create a smart contract on Waves blockchain. Waves platform provides online courses, workshops and full support from developers for building any application on the waves blockchain. Waves blockchain is fast and provides a secure ecosystem to run applications on it.
Many applications are built on Waves technology including Tokenomica (an investment solution), LIGA (tokenize sports events) and many more. Waves blockchain works on Proof-of-Stake (PoS) algorithm to secure the blockchain that is fast and energy-efficient.
Where to Buy and Store Waves (WAVES) coin?
You can buy Waves coin from Binance, Upbit, Hotbit, Kraken, Waves Exchange and hundreds of more available options.
You can store Waves coin on the official wallet of Waves Exchange or use WavesFX an open-source wallet for Windows, macOS, and Linux. You can also use the hardware wallets Ledger Nano or Trezor to store your Waves coins.
Final Thoughts
We have shared the best altcoin (according to our research) divided by market cap. We recommend you to diversify your portfolio because it is not good to put all eggs in one basket. You should hold 50% of your portfolio in Bitcoin(BTC) or Tether (USDT), 25% of your portfolio in Big market cap altcoins, 15% of your portfolio in medium market cap altcoins and the rest of 10% in small market cap altcoins.
The above investment strategy will give your portfolio stability to face any type of market. Never buy altcoins with all your money because they have more risk than bitcoin. Always invest that much you can afford to lose and never buy any altcoin in FOMO (Fear of Missing Out). We recommend you do not store your assets on cryptocurrency exchanges (not your Keys not your Coins), always store your coins and tokens in a hardware wallet or use the official wallets of the coins/tokens. Always take a backup of your private keys.
Bitcoinik team is not responsible for any profit/loss and never asks for any dividends from the profit you make. You and only you are responsible for your financial decisions.
Have a great 2020 🙂