The second biggest Stablecoin issuer company Circle reported about its backed funds behind its Stablecoin USDC.
USDC is a stable coin, which was issued by Circle firm. At present time USDC is standing as the second biggest Stablecoin in the crypto market, just after Tether (USDT). By 24 hours trade volume, the USDC coin stands at 4th rank in the industry. The USDC coin is creating a better competition against the USDT, a stable coin issued by Tether.
Recently Circle reported that its funds are backed fully with 77.1% in US Treasuries and 22.9% in cash, so $39 billion in US Treasuries and $11.6 billion in cash.
Circle reported:
"As of noon EST Friday, May 13, 2022, the USDC reserve consisted of $11.6 billion cash (22.9%), $39.0 billion U.S. Treasuries (77.1%), for a total of $50.6 billion (100%), and there were 50.6 billion USDC in circulation."
Circle toward high clarity
Recently, Terra's UST stable coin faced rapid correction within 6 days of time frame, due to high-pressure sell in the crypto market due to its algorithm-based concept.
Terra's native token Luna & Stablecoin UST was integrated with each other via algorithm to maintain the price of UST at $1 worth but under the critical situation, UST faced significant correction in its value and also wrong steps by the Terra project team resulted in the collapse of the whole ecosystem.
At present time, UST stable coin value is $0.2, which is 80% down from its pegged value $1.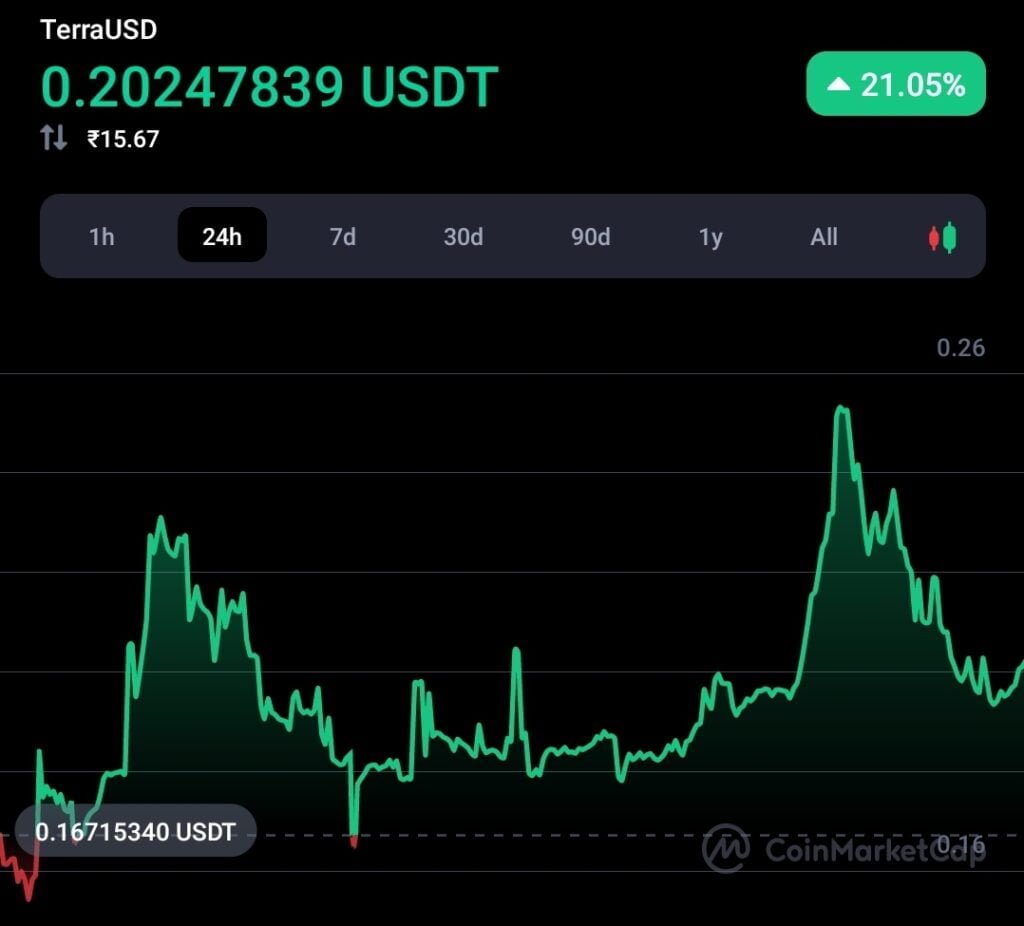 Amid the downfall in the pegged value of UST stablecoin, first ranked stablecoin USDT also faced a downfall in the value by around 3%, which was another panic in the crypto market, which was initiated because of UST downfall.
To overcome all the fears among the USDC stablecoin users, Circle reported about the genuine operations of the USDC stablecoin-backed collateral funds.
Read also:'The Bitcoin Standard' author says Bitcoin fixes' inflation and government control