FTT plunged badly within few hours, even though the Binance exchange jumped in support of the FTX exchange.
As all of us know very well that two days ago Binance exchange announced that it will sell its $0.5 Billion worth of FTX token holdings and further that thing created a very big fear among the crypto Investors and FTT faced more than 30% downfall within 24 hours of the announcement.
Yesterday on 8 November, Changpeng Zhao, CEO of Binance exchange, announced that the FTX team asked for help and Binance will support FTX exchange & also may acquire it so that FTX users can get continuous & constant smooth services on FTX.
"This afternoon, FTX asked for our help. There is a significant liquidity crunch. To protect users, we signed a non-binding LOI, intending to fully acquire FTX.com and help cover the liquidity crunch. We will be conducting a full DD in the coming days," Zhao said.
In the same tweet thread, Zhao confirmed that FTT may face significant up & downs in the incoming days because huge development work will take place on this token.
Binance will announce about its future' more detailed plans on FTX through a dedicated blog post but here the whole crypto space shook because of a big crash.
At the time of writing this article the price of Bitcoin is $18,422 (10% down over 24 hours) and the price of FTT is $5.28 ( 75% down over 24 hours trade price).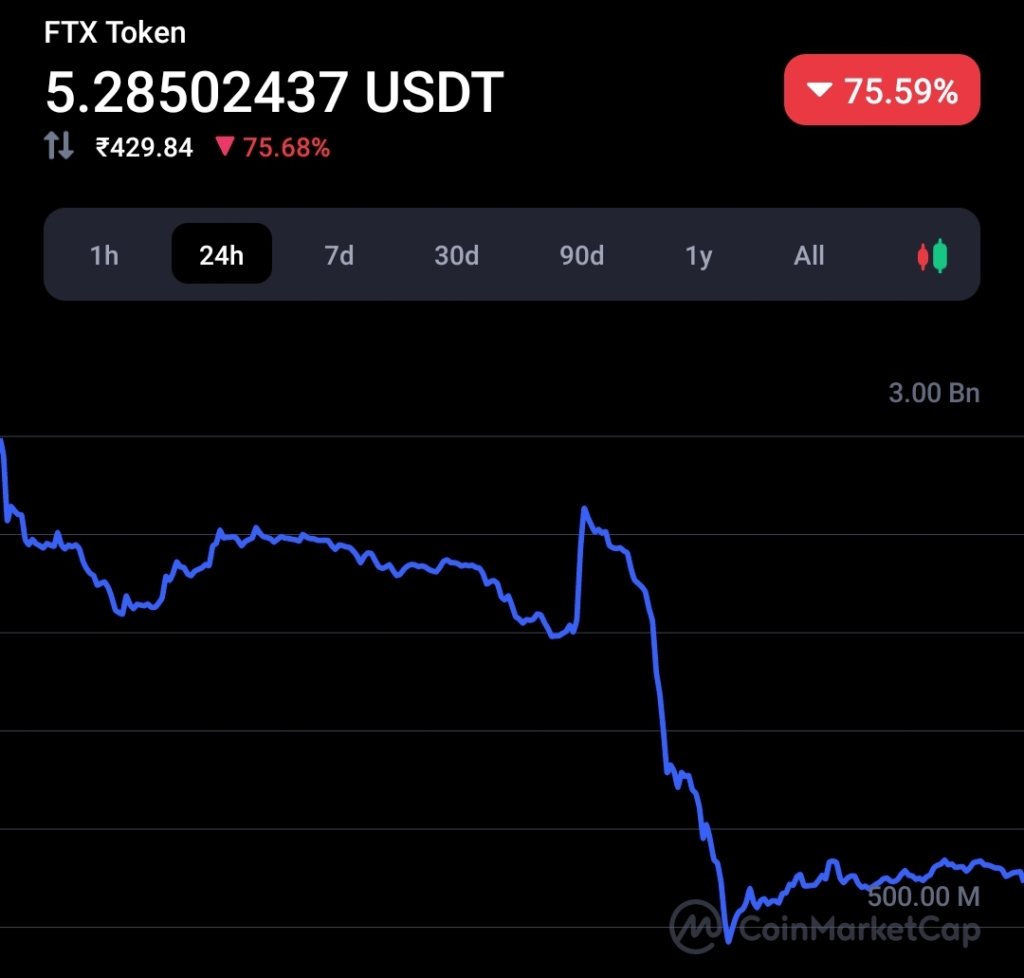 Many people are talking about this incident on Twitter and claiming that the FTX token situation may hit a very big downfall, more likely to the Terra (Lunc) project collapse.
Read also: Crypto platform LBRY lost its case against SEC