Reportedly South Korean crypto exchanges are looking to delist Litecoin because of the introduction of privacy features in the transactions.
Litecoin (LTC) is a P2P cryptocurrency and open-source software project released under the MIT/X11 license. Litecoin was an early bitcoin spinoff or we can say an altcoin, starting in October 2011. The coding of Litecoin is same as Bitcoin and also it is based upon the Proof-of-Work Consensus like bitcoin.
On 23 May, Bithumb and Upbit crypto exchanges published its statement on Litecoin as a warning for the crypto investors, which trades or invests in Litecoin.
Bithumb exchange stated that Introduction of a new privacy feature to the transactions of Litecoin is helpful for the Litecoin users to facilitate anonymous funds transactions with full anonymity.
The Warning Statement on Litecoin was also following the similar thing on Litecoin, by the Upbit exchange.
Both of these two exchanges took the reference of the Korea's Act on the Reporting and Use of Specific Financial Transaction Information, to prohibit the illegal fund transactions by taking the following the know-your-customer (KYC) and anti-money laundering (AML) procedures.
According to reports, there are huge chances that Korean crypto Exchanges may delist this coin soon.
Mimblewimble 
Mimblewimble is a privacy focused proposal which was proposed around 2.5 years ago to introduce privacy features in the Litecoin network, so that people can use Litecoin to facilitate anonymous transactions easily.
But now it seems that Litecoin lovers may face some significant disappointment due to this news. And also Litecoin may face Significant correction in the prices.
Current price of Litecoin is $69.64 and this price is 33.5% down over the last 30 days trade price.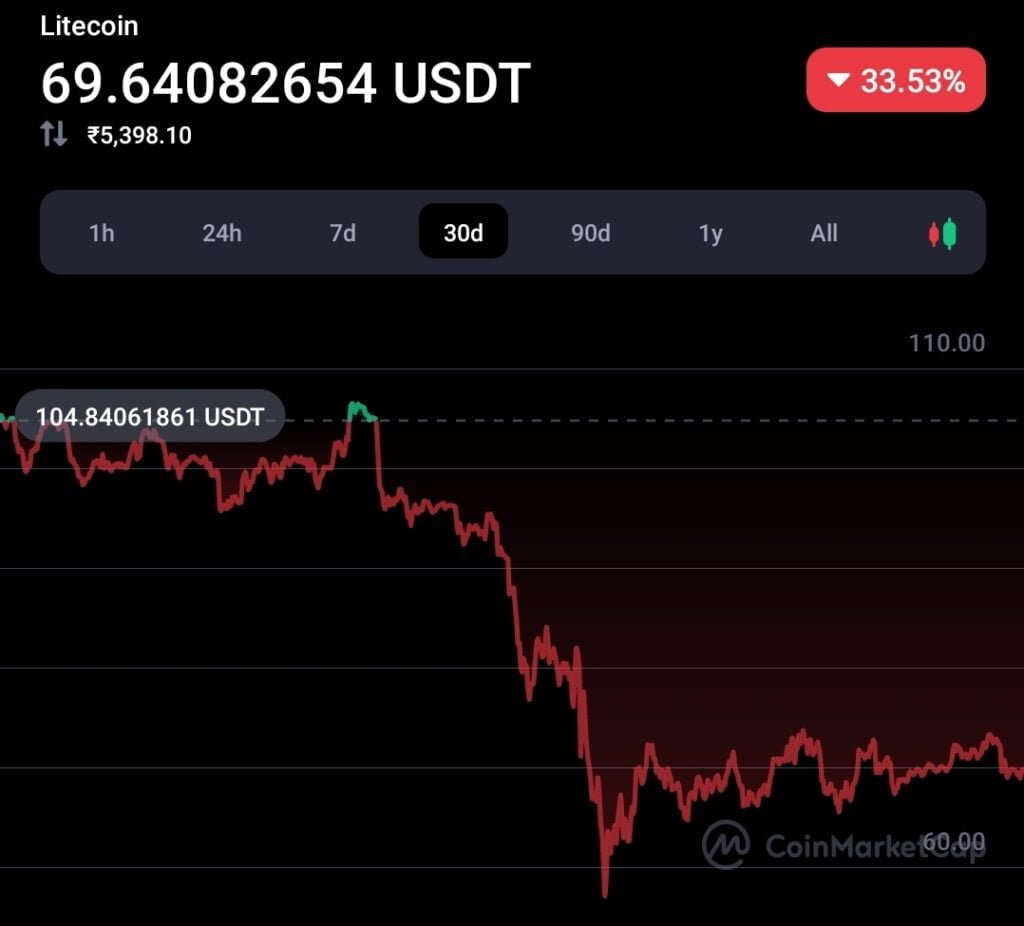 At the present time, Litecoin is standing strongly in the crypto industry as the 18th ranked best coin.
Read also: Korean crypto exchanges may face legal issues because of Terra collapse