Popular Bitcoin critics once again criticised Bitcoin and said that the world will not move toward Bitcoin, as an alternative to the traditional financial system. 
Peter Schiff has been a popular Bitcoin critic for a long time. In the past several years, he passed many negative comments & opinions about Bitcoin. By profession, he is an economist & right now working as CEO of Euro Pacific Capital.
Recently Schiff appeared in an interview with Mike Adams. In the interview, he said that the global economy will show more attention toward digital gold but may not show Inclination toward Bitcoin.
According to this Bitcoin critic, people may choose blockchain technology-based payment systems or tokenized metal-based settlements. He believes that it will happen because of the increasing devaluation of the US dollar.
"Eventually, I think the world will move away from fiat currencies, and I think a lot of people will start transacting in gold again. <…> I know there are some people out there that think they're going to use Bitcoin, that ain't going to happen," Schiff said.
Schiff noted that the US economy may face more inflation and the US dollar will devalue more, just like Argentina's Argentine Peso plunged.
Perhaps Schiff believes that people will move toward digital gold-supported payment methods but he admitted that people's interest in the precious metal plunged significantly because of the crypto 2022 bull run.
Earlier this, Global Economist alleged that a surge in the Bitcoin price took place in 2022 because of the pump & dump scheme and also claimed that Bitcoin trade volume was only part of manipulation & nothing.
Bitcoin price
The current trade price of Bitcoin is $28,079 & this trade price is 67% high over the last 3 months of trade price.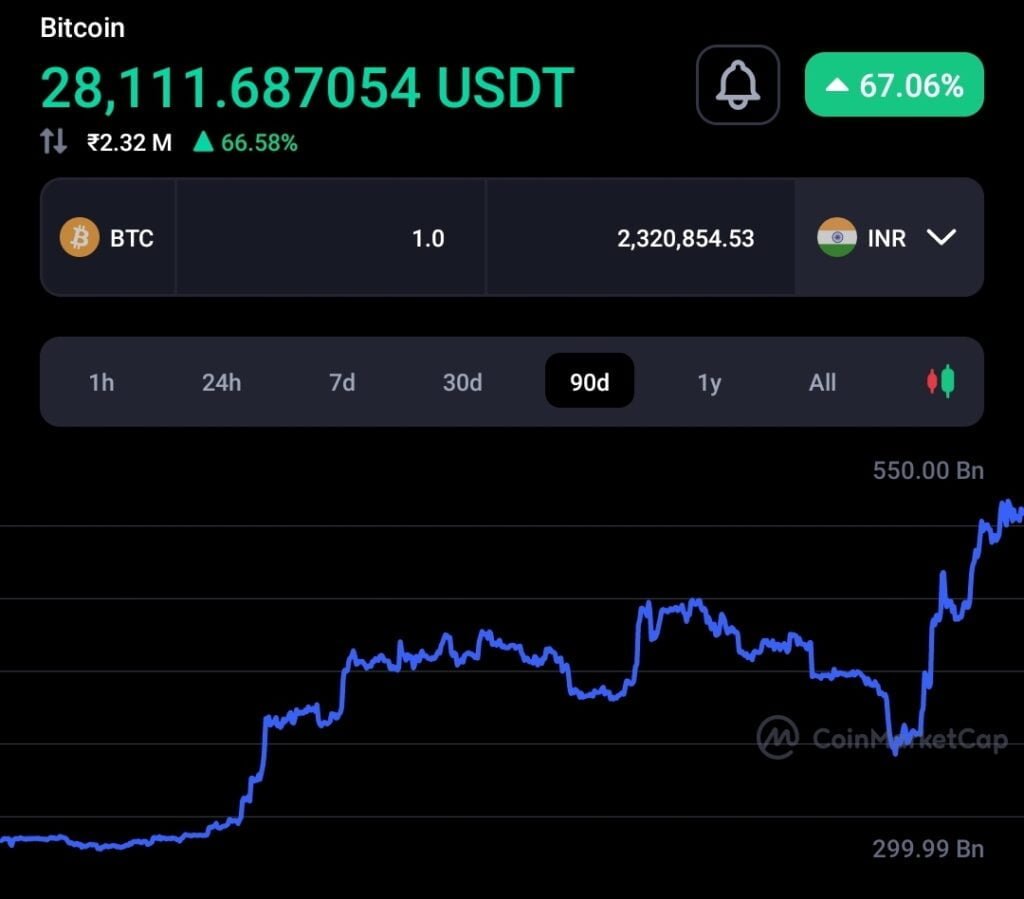 Read also: Taiwan plans crypto regulation through special legislation