Bitcoin, after a 6-month long surge to just a shy of $65,000, has fallen nearly 26% in a few days to reach $47,500, according to TradingView data. However, PlanB speculates this is not the end for Bitcoin.
PlanB, a well-known crypto analyst, despite the huge plunge in Bitcoin prices from above $60,000 to below $50,000, has speculated that this is not over. This plunge doesn't necessarily mean Bitcoin's bull run is over, as said by PlanB in a tweet on Friday.
PlanB had proposed the Bitcoin Stock-To-Flow or S2F model which is essentially the reason for PlanB's popularity in the crypto industry. According to this S2F model, Bitcoin's price will go upward in tandem with its halvings and scarcity.
PlanB's tweet also included a chart of previous Bitcoin prices during the previous bull markets. According to the chart, Bitcoin is following the same pattern of its mid-way dip in 2013 and 2017 and is up for an even huge surge.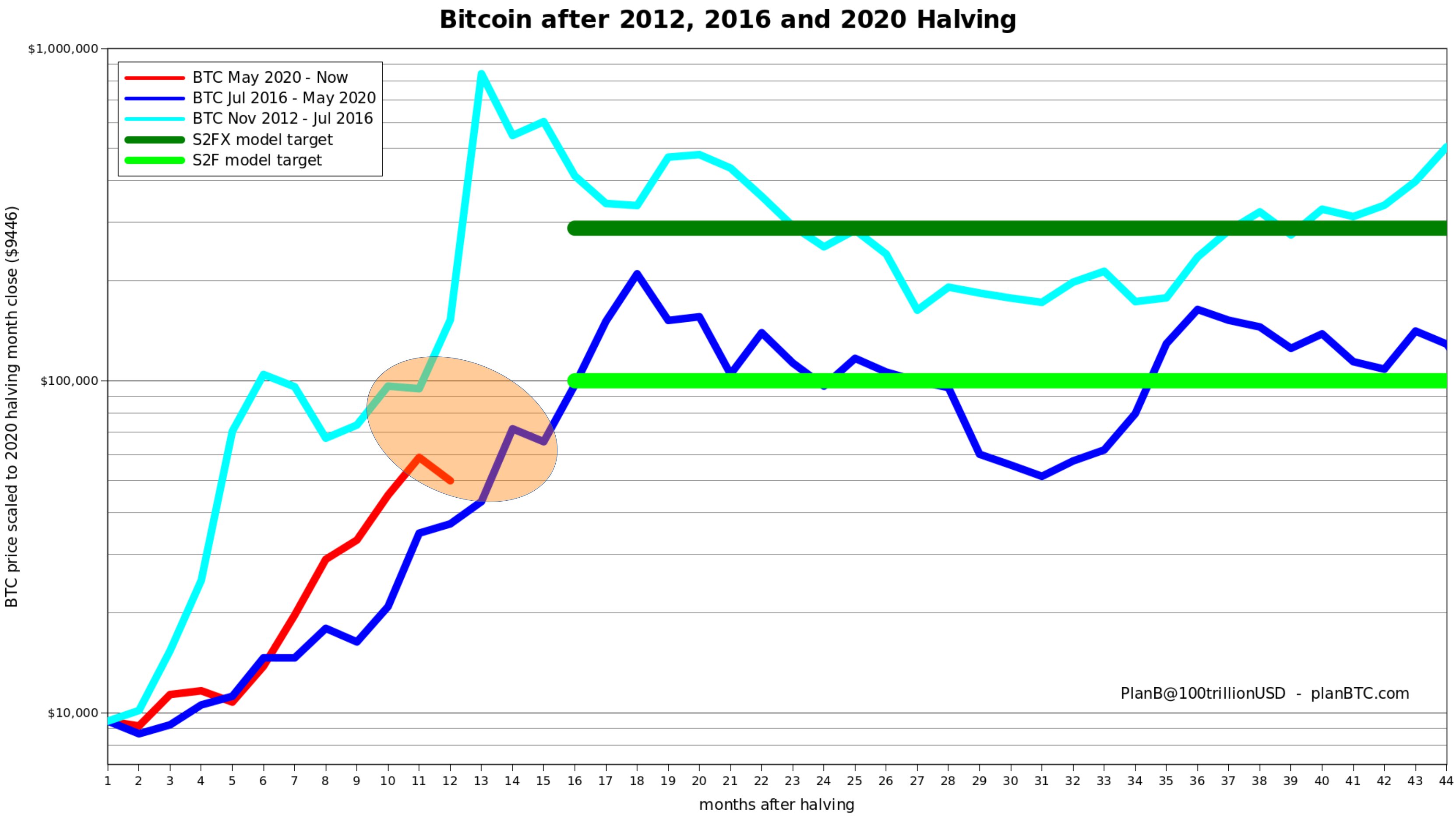 According to BraveNewCoin's BLX chart on TradingView, Bitcoin plummeted by 75% between April and July 2013, which was then followed by a huge bull run which posted significant gains before the end of 2014.
Similarly, in 2017, Bitcoin plummeted by 40%, a significant loss which was then again followed by significant gains before falling again in the bear market of 2018. According to the chart, significant drops in Bitcoin prices are happening every 4 years followed by huge gains. According to PlanB's speculation, Bitcoin is set to gain significant profits again.