Polygon will work with Mercedes-Benz Group to develop a decentralized data share platform.
Polygon is an Ethereum Layer2 scaling solution provider crypto project. Initially, Polygon blockchain goes live on its main net network in May 2020. Polygon is known to provide high-scale crypto transactions at an efficient cost. The project team of Polygon is also engaged in multi crypto related web3 & blockchain-related development works to bring the huge numbers of use cases for Polygon's native coin Matic.
Just a couple of days ago, Daimler South East Asia, a part of the Mercedes-Benz Group, announced its new development project work Acentrink with the use of Ethereum Layer2 scaling platform Polygon.
Acenterink is a decentralized blockchain technology-based data-sharing network concept, where businesses will be allowed to purchase and sell, and trade data in a decentralized ecosystem.
On 27 July, Polygon co-founder Sandeep Nailwal shared this news via Twitter.
Further, on 28 July, the Polygon co-founder shared some important benefits because of this project development and confirmed that it will overall push the adoption of the Matic coin & Polygon blockchain network.
According to some experts' point of view, it is not the first kind of its unique concept because already some data sharing platforms on blockchain technology are available. In particular, in this project, a set of data will be available in the form of NFTs.
The platform will allow the users to pay in stablecoins also, alongside Polygon (Matic), for data NFTs, so overall it will use matic in the form of gas fees in the network.
Matic coin
At the time of writing this article, the price of the Matic coin is $0.95 and this price is 13% higher than last week's trade price.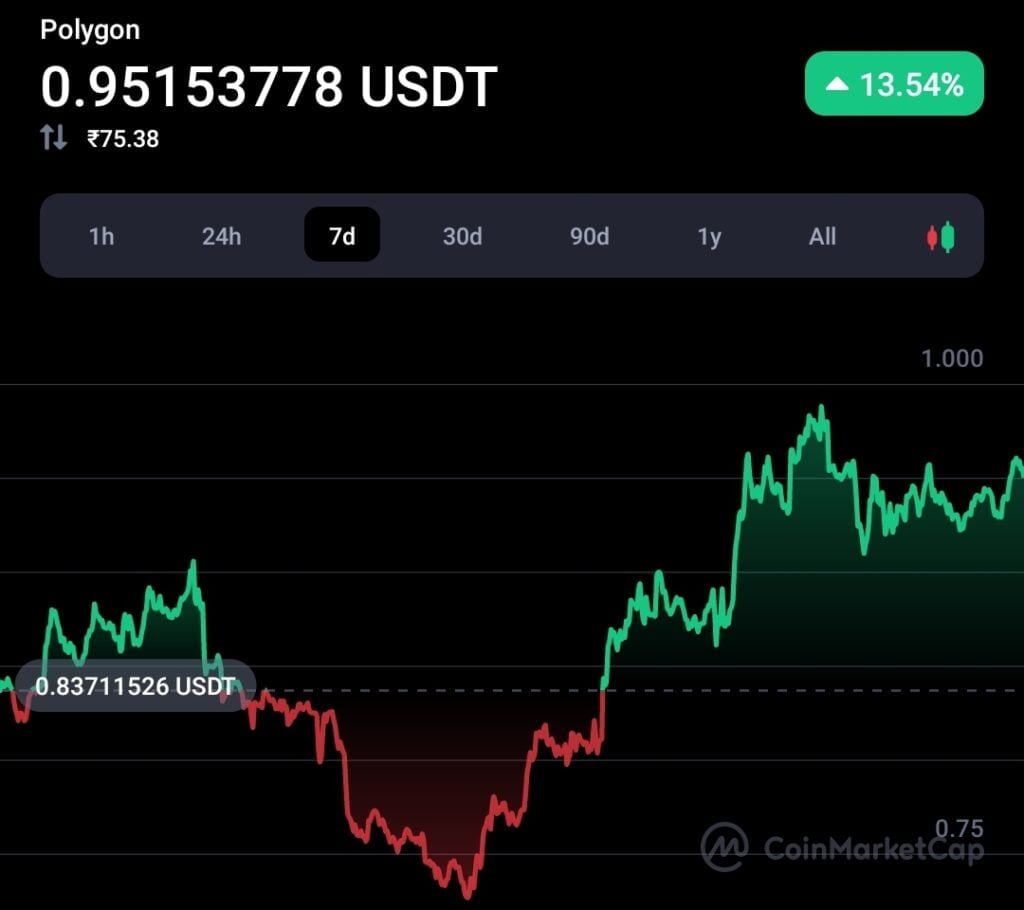 Read also: Crypto Moms expects an improvement in regulatory clarity from Washington after recent crypto events