Terra' UST stable coin faced a 34% plunge under the highly volatile situation of the crypto market.
UST is a stable coin powered by Terraform Labs. According to the team, 1 UST always remains equal to the value of $1. That means UST always behaves as a highly stable coin in the crypto market. At present, UST stands at 4th rank in terms of the highest market cap in the list of stablecoins.
At present time, the value of 1UST is equal to $0.90, which means UST is currently standing at 9% downfall over its actual value.
On the other hand, Terra' Luna coin faced a more than 50% downfall in its price amid the significant correction in the crypto market.
At present, the price of the Luna coin is $30.97, which is down by 49%.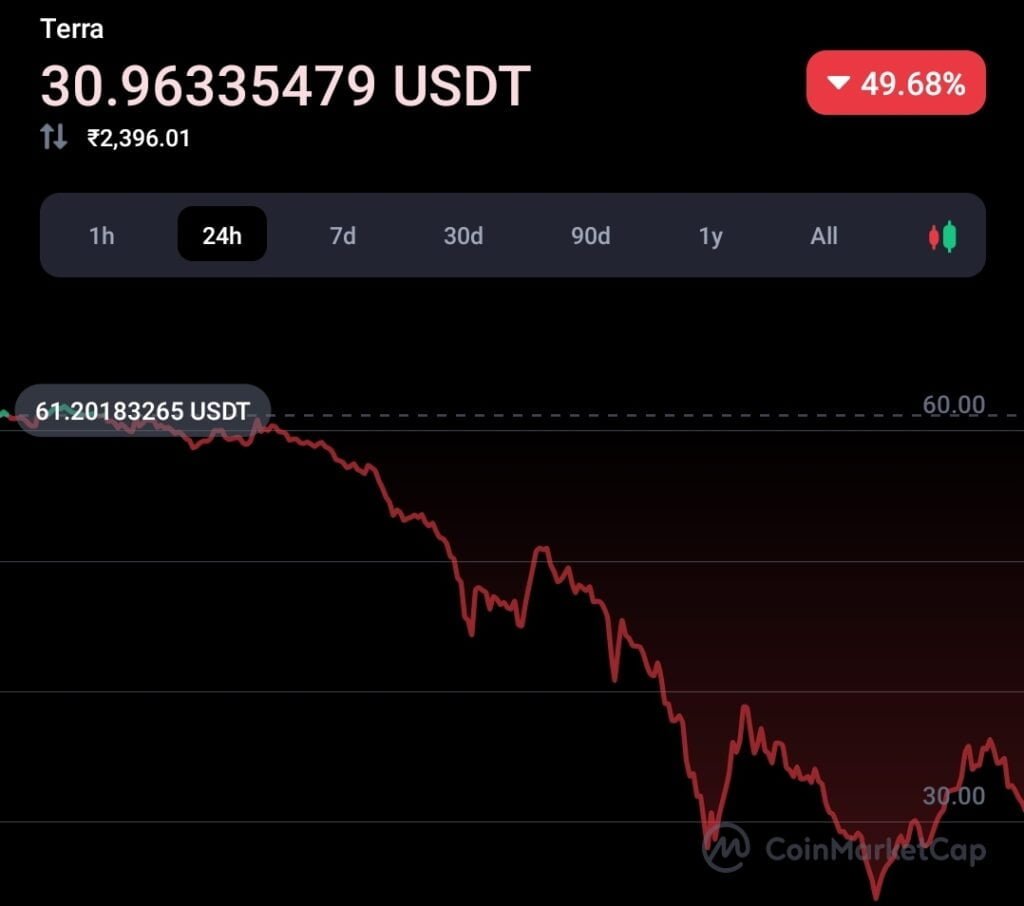 Few experts noted that the Market Cap of Terra UST is high than its Luna coin, which means the team does not have enough funds to back the UST stable coin.
In response to this downfall in the stablecoin, Terra founder Do Kwon tweeted and informed that they are introducing more capital in favor of the stable coin.
A few days ago, the total worth of Bitcoin holdings by the Terra' UST team to back its UST stablecoin was around $14.1 billion but due to the downfall in the price of Bitcoin, this value plunged to $11.8 billion. This created fear among the UST stablecoin holders.
Reportedly the team lended its Bitcoin holdings to back its stable coin by more than $1 billion funds.
Read also: Uganda seeks to ban crypto payment platforms