Federal officials are stepping to slow down inflation, which was high over the last 4 decades. 
Due to the Covid-19 pandemic in the world, the US government decided to increase the money supply through unlimited printing and also with some another provisions like reduce in interest rate etc. No doubt that US Federal Reserve did those works, which were against the basic rules and systems but that was an effort to maintain the strength of the US dollar and economy globally.
According to the published minutes on Wednesday of a meeting of last month among the officials of Federal officials, Central Bank agreed to reduce around $95 billion worth of bond holdings, to slow down the inflation that surged highest over the last 4 decades. 
The members of the Federal Open Markets Committee (FOMC) commented on the agreement among officials for this faster shrink in the securities 2017 to 2019 holding.
"All participants agreed that elevated inflation and tight labor market conditions warranted commencement of balance sheet runoff at a coming meeting, with a faster pace of decline in securities holdings than over the 2017-19 period."
The Officials, who agreed on this shrink of the bond values, actually agreed to the same for $35 billion for the MBS agency and $60 billion for Treasury Securities, as per March 15-16 meeting released meeting.
In the 2017-2019 time frame, when Fed planned to shrink the cap then it was around $50 billion maximum, which was lower than what Central Bank will shrink this year, as per minutes.
Fed hike is an option to shrink
To shrink this big worth of funds, different Treasury and Fed will distribute with the help of increased interest rates, which is a negative sign for the money market like Stock and crypto.
For now, under the plan, Fed will increase the interest rate by 0.25%, while a few participants argued to impose a 0.5% increment.
Because of this released plan, the US Stock market saw a correction of around 5%. Even the crypto market also saw significant correction.
At the time of writing, this article's price of Bitcoin is $43,605, which is 2.94% down over the last 24 hours, as part of this news.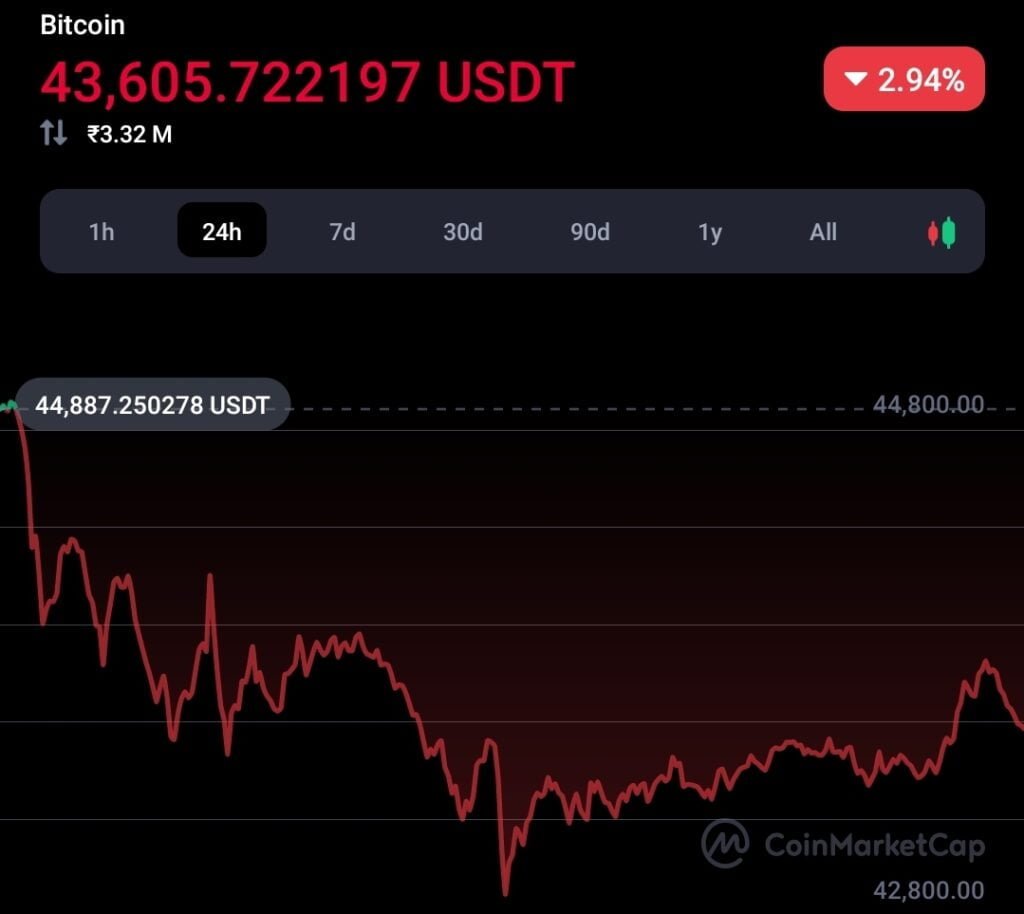 Read also: US regulators greenlight bitcoin ETFs of Teucrium