After a long wait finally, Bitcoin (BTC) show some volatility and price surge above $3800. Bitcoin is trading in a tight range of $3300-$3500 in the past two weeks.
Yesterday whole Crypto Currency market showing some strength and most of the coins are green. Top 20 cryptocurrency showing double-digit gains.
The total market cap of the cryptocurrency market is increased by 10% from $111B to $122B. 

Some experts are saying that this is the effect of ETF news that comes yesterday. Bakkt and Fidelity are on the way to launch their cryptocurrency platform in the first quarter of 2019.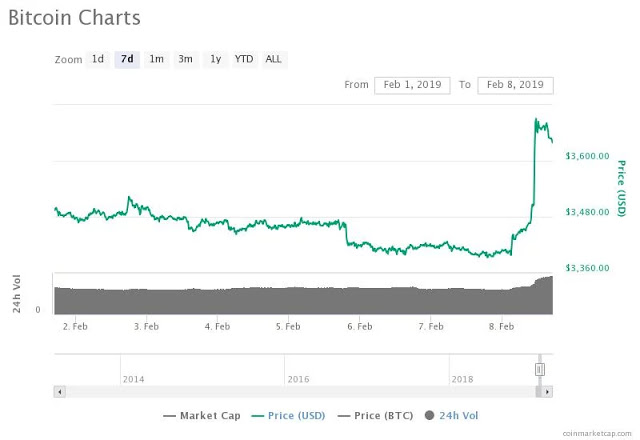 Yesterday Bitcoin is trading at $3400 and we see a sudden spike in the 2-hour chart and price touched $3800. 
Bitcoin daily transactions are increasing and reached the same level as in January 2018. Bitcoin and crypto adoption is on the way.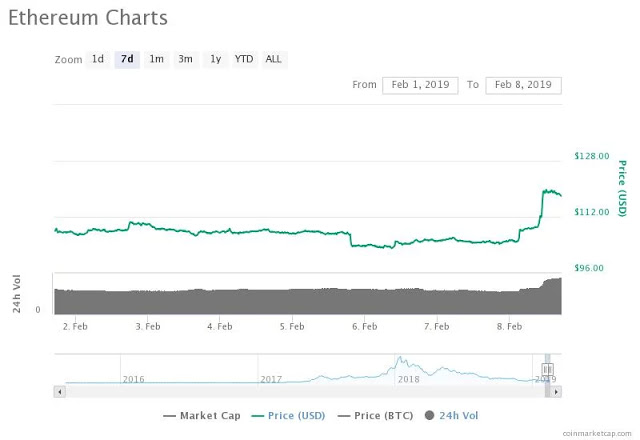 Ethereum follows Bitcoin steps and showing double-digit gains in the past 24 hours. Ethereum the third cryptocurrency by market cap gains more than 13% and now trading at $118. Ethereum market cap is $12.5 Billion just 200 million short of Ripple (XRP).



 Litecoin (LTC) the top gainer of the day. Litecoin increased by more than 30% in the past 24 hours. Yesterday the Litecoin partnered with software development firm Beam to increase the privacy and scalability introducing a new protocol named "Mimblewimble".

EOS, Bitcoin Cash (BCH), Cardano (ADA), and Monero (XMR) have also experienced a double-digit increase over the day.


The total trading volume is 25 Billion increased by more than 50% than yesterday. This is a good sign of recovery.


Long Bitcoin Short the Bankers