Bitcoin (BTC) the world's top cryptocurrency is down by 83% from its all-time high ($19760) and is now trading at $3400.

Finder an Australian website conduct a survey and find that financial marketing experts forecast that Bitcoin (BTC) will trade in the range $7500 to $9000 at the end of the year 2019.


Currently, Bitcoin is trading in a range of $3200-$3400. To reach the targeted price by experts i.e, $9000 Bitcoin need a 157% increment in price.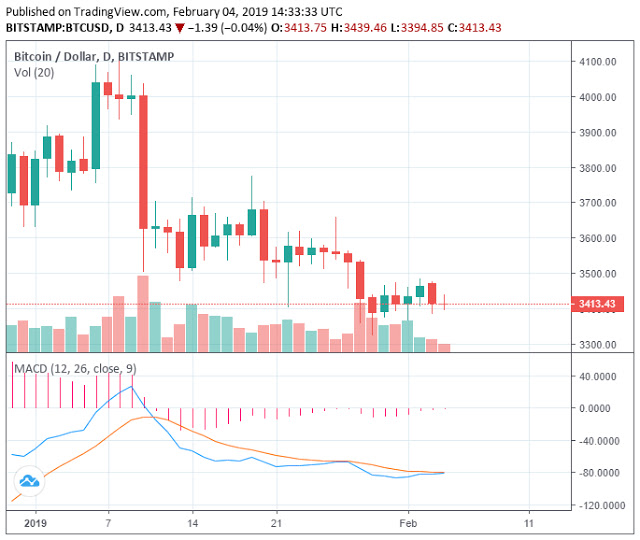 Why everyone is positive in Long-Term?
Experts and all Crypto companies are bullish on Bitcoin in long term view. There is various short term catalyst that may fuel the next Bitcoin bull run.
There is so many positive news are coming in the first quarter of 2019, ICE launching its cryptocurrency platform Bakkt that provides Bitcoin Futures trading. Fidelity said that the cryptocurrency platform is in final testing.
Digital Capital Management COO Ben Ritchie said:
"Two things to look out for in 2019 will be whether we will see a decoupling of the cryptocurrencies, as to the date they have trended in a relatively similar manner. The second is the impact of the traditional markets on cryptocurrencies. Will bitcoin rise if the S&P drops? On-ramp and off-ramps to purchasing cryptocurrencies will improve in 2019 with Bakkt and Fidelity Group entering the market. However, I do not believe we will see many institutional investors enter for some time yet."
Ritchie predicted the highest price of $9000 while the other experts said that Bitcoin will trade above $7500 at the end of 2019. Experts said that Bitcoin will increase slowly and the volatility in the market is very low.
Exchanges in Japan and South Korea are facing problems due to the low trading volumes. Most of the exchanges reported that a 90% drop in trading volumes and Liqui exchange is shut down next month due to low liquidity.
Nasdaq and Bakkt are on the way and investors expect that institutions will come in Q3 of 2019. The bull market will come definitely the matter is when.
Long Bitcoin Short the Bankers