Cardano founder says Crypto scammers will try to pretend like Elon Musk, Vitalik Buterin with AI use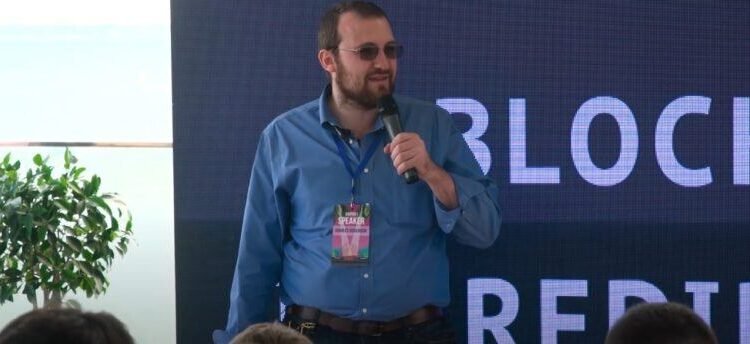 Charles Hoskinson noted that scammers are trying to use all those approaches to convince people that they are Ethereum co-founder Vitalik Buterin, Tesla CEO Elon Musk, or Charles Hoskinson to steal trust. 
Charles Hoskinson is CEO of Input Output Hong Kong Global (IOG), a blockchain firm behind the popular Proof-of-stake (PoS) crypto network Cardano. Hoskinson is one of the early contributors to the Ethereum blockchain project but later he started his independent crypto project Cardano because of a disagreement with other Ethereum co-founders.
On 5 June 2023, Charles Hoskinson shared an email screenshot in which a person was trying to show that he was Charles Hoskinson & also was offering to invest in the first medical multichain on the Cardano blockchain.
Hoskinson said that he will never send a message or e-mail to anyone directly and further suggested people verify the real Hoskinson's identity with the help of a PGP key signature.
In the latest video podcast, Cardano's founder also talked about this thing and said that email was more likely generated with the help of AI chatbots like ChatGPT.
According to Hoskinson, crypto scammers usually try new methods every day to convince people that they are famous crypto personalities like Ethereum co-founder Vitalik Buterin, Tesla CEO Elon Musk, Cardano founder Charles Hoskinson, etc.
Further, Hoskinson addresses that soon AI technology will be available for scammers to use to trick innocent people easily.
Hoskinson noted that few tech giants are working on AI tools to create 3D model videos of any person.
According to Hoskinson, the upgraded version of such AI tools will be able to create fully realistic & 3D Avtar & also voice will be real, where people will fail to identify any kind of difference between fake & real.
So, Hoskinson believes that in the next couple of years, scammers will use high-tech AI technology to create a video, where fake Hoskinson will talk directly with victims & target people easily to conduct crypto scam.
Read also: American senators re-introduce a bill to address El Salvador's Bitcoin adoption