CryptoGames Review 2021
Are you willing to dive into the sea of bonuses, lottery tickets, and crypto tokens? Then, sign up for your crypto wallet and begin enjoying the unique and fascinating cryptocurrency casino in the industry, CryptoGames. It is an online crypto casino that offers excellent features that are required for any fervent gambler. 
This online casino was launched in 2020 and it allows gambling in ten different cryptocurrencies. Users can also gamble using different altcoins using CoinSwitch. The CryptoGames catalog has eight casino games, where each game is equipped with the most lucrative betting opportunities.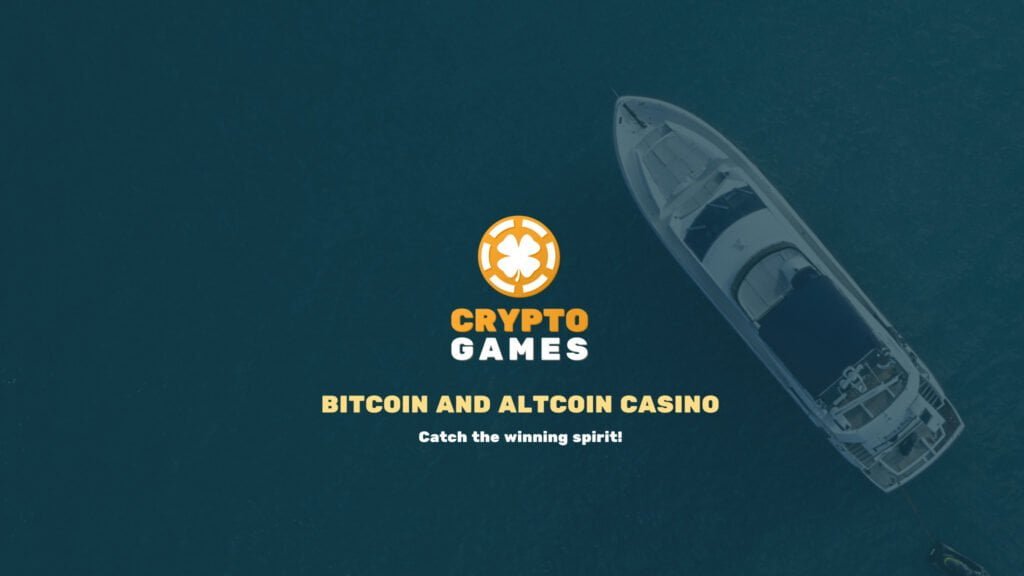 CryptoGames is an online casino industry that offers fast cryptocurrency deposits, impenetrable security, and simple old school style games. Now, let's dive in deeper to understand more about this online casino. 
Games Offered
CryptoGames offers eight games on its platform. The games are Dice, Lotto, Plinko, video poker, blackjack roulette, slots, and Minesweeper.
Dice
The Dice game offered at CryptoGames is quite different from the classic game of rolling the dice. This Dice game explores the entertainment for you. The dice range is between 0.000-99.999. All you have to do is figure out whether the result of rolling the dice is lower or higher than the predetermined number.
Lotto
Lotto is a unique game in the Bitcoin casino world. You have to buy tickets to play the Lotto game and hope for one of your tickets to be picked. The casino will host five draws per week. It is usually conducted on Mondays, Tuesdays, Wednesdays, Thursdays, and Saturdays. Among these lucky draws, three winners will be selected.
Plinko
Plinko is a very simple game. A ball drops from a height and bounces slowly before entering any slots below. The payouts will be distributed based on the value of the slot in which the ball falls. You have to enter the bet amount and the color of the ball to be dropped so that you can begin the game.
Video Poker
Video poker games are the popular ones because of the rich payouts. CryptoGames hosts the three most popular video poker games that include Bonus Poker, Jacks or Better, and Tens or Better.
BlackJack
Blackjack is one of the most loved games among all the CryptoGames. The graphics of the game are more simple, clear, and informative. You can play with 52 cards of the deck and get 21 at hand to ace the game.
Roulette
Roulette is an easy, popular, and most lucrative game in the casino world. CryptoGames features European Roulette that has a single zero on the 37th wheel. It has a payout table that is similar to American Roulette and its house edge is half of the American version.
Slots
CryptoGames offers four-reel slots of smooth graphics and beautiful animations. These reels spin continuously and you can win only when four winning symbols will appear in the slots. The winner can claim 5BTC at the maximum from the slot games.
Minesweeper
Minesweeper gives a new twist at CryptoGames, as it is one of the oldest video games. The rules of the game are similar to the classic Minesweeper game, the only thing is it involves betting now. You can place a bet only if the maximum win per bet is 4 BTC.
Promotional Offers
CryptoGames conducts various promotional offers every day. The promotions for January 2021 are as follow:
January 4- January 10
CryptoGames conducts the "Highest multiplier on Dice".
All the other promotional offers of January will be revealed after the completion of the previous week.
You can find more about the CryptoGames Promotions here: https://crypto.games/promotions
You can also follow them on the Bitcointalk forum to get regular updates on their promotions.
Currencies Supported
CryptoGames currently supports ten cryptocurrencies. They include:
Bitcoin (BTC)
Ethereum (ETH)
Litecoin (LTC)
Dogecoin (DOGE)
Monero (XMR)
BitcoinCash (BCH)
Ethereum Classic (ETC)
Dash (DASH)
NeoGas (GAS)
PlayMoney (PLAY)
VIP Membership
CryptoGames provides a VIP membership to all its users. To be a VIP member, you have to earn one of the top spots at monthly wagering contests. Top three players for BTC & ETH, top three players for LTC, and top players for the rest of the coins can enjoy the benefits of VIP membership for one month. PlayMoney winners cannot hold the VIP membership. The players who hold the VIP membership will enjoy a wide range of benefits during the duration of their VIP status.
Customer Support
CryptoGames offers its users an excellent customer support system. This platform has a Live Support System where moderators are available to instantly help the users. You can also reach their support system through email and receive a quick resolution in an hour. You can also receive updates from the BitcoinTalk Forum or send personal messages to the casino for any help.
The customer support is available 24/7 to solve any issues. They ensure that all its users are gambling safely and responsibly. You will find a "Self-Exclude" option on the website where it locks your account if you're spending too much on gambling.
Advantages of CryptoGames
CryptoGames has a great user interface and good graphics.
Supports multiple cryptocurrencies and Play Money as well.
Offers a seamless and easy deposit and withdrawal system.
High rewards for VIP players, daily promotions
Provably Fair Casino
CryptoGames is a provably fair casino. It means that all the users can check the bet results through cryptographic measures. Hence, it proves that CryptoGames do not manipulate any bet results or be biased towards any players. The website also provides a few video tutorials and guides for all the novice users who do not know how to verify their bet results.
With these tutorial videos, you can see how to use hashes and seeds to check bet results. To display complete transparency in the lottery draws, CryptoGames uses "RandomPicker' as a third-party website that generates secure and random draws. Moving further, the website also makes all its data public by allowing its users to verify all the results. Hence, you can confidently say that CryptoGames is fair in their betting results.
Final Word
CryptoGames is such a website that has been trusted by an investor and player's point of view. The user-friendly interface of CryptoGames allows all its users to navigate easily through the pages. Users can completely rest assured when it comes to account security. If you want to explore the gambling world in all its glory, then CryptoGames is the best suited online casino for you.