Crypto and Stock exchange Robinhood said that it is just beginning with shiba in meme token.
Robinhood is a popular crypto and stock exchange. Which is based on an American publicly listed exchange. In 2021, Robinhood showed bullish support for crypto-related services because the company generated a huge amount of revenue with its crypto trading services. In particular, Robinhood took advantage of the Dogecoin meme trend.
On 12 April the official Twitter account of the Robinhood platform announced its airdrop for the Robinhood users, which will participate in the Robinhood Shiba Inu thread with quote retweets.
Around 12 hours ago, Robinhood also confirmed that it sent $10 worth of Shiba Inu tokens per user, in the first batch. And now will distribute for the second phase of this airdrop plan.
"We just sent out our first batch of rewards AND there is still some SHIB left! Quote, tweet the first tweet in this thread with your Robinhood Username to claim yours."
Robinhood exchange also confirmed that it is just beginning with the shiba in token with this airdrop. So Robinhood indirectly confirmed that it will list Shiba Inu token on exchange in the future.
In the whole 2021, the Shiba Inu community tried to force the Robinhood crypto exchange to list Shiba in token. But in response, Robinhood Executive said that users' safety will remain a priority, instead of crypto assets listing on the exchange.
Matt Wallace, the popular Dogecoin supporter, noted past statements of Robinhood exchange and asked why Robinhood is doing such promotional activities, while the exchange confirmed that it has no plan for Shiba Inu listing.
Due to this support by Robinhood for the Shiba Inu token, the price of Shiba surged by around 20% within 24 hours.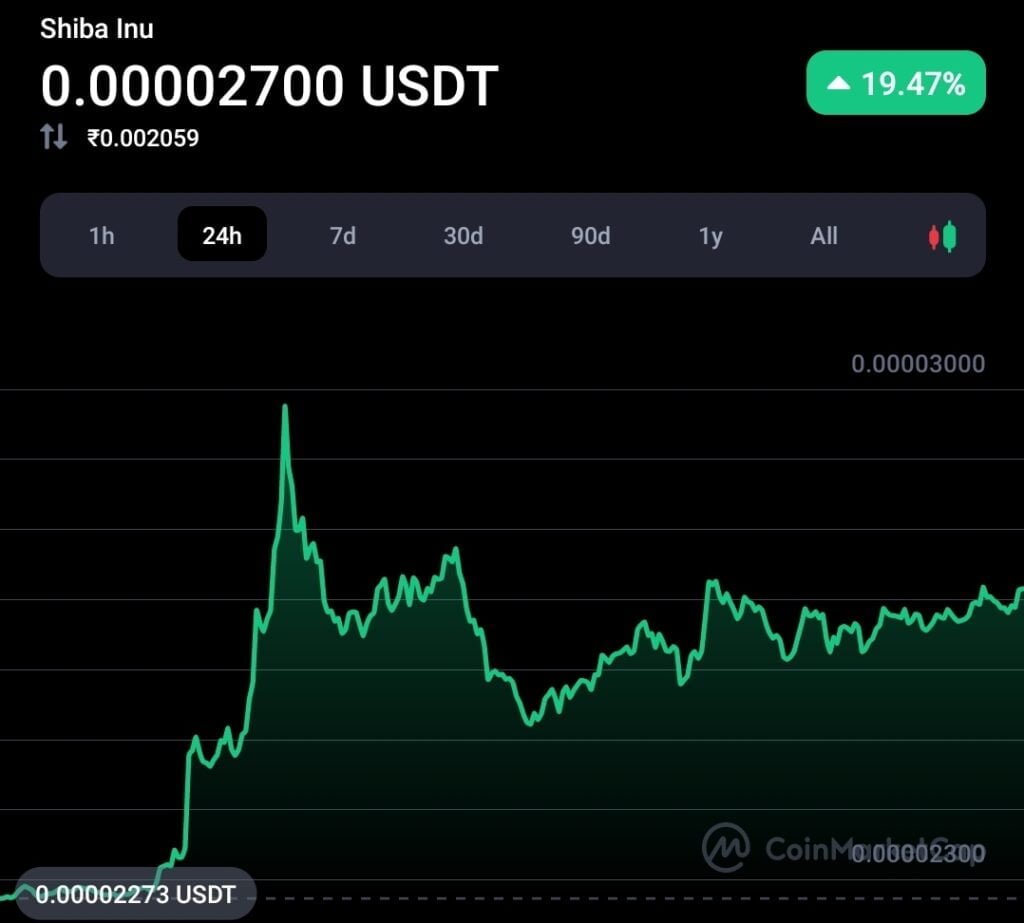 Read also: China seized around 3,500 crypto mining machines despite the ban